EYE CARE STRATEGIES has been delivering results for our clients since 2014. Our goal is to provide the game plan, resources and business support optometrists need to succeed as independent providers in today's eye care market . We are not a buying group or a professional affiliation organization.  We are not owned by or a service of any manufacturer or distributor.  We, like you, are an independent company that is passionate about providing the best possible eye care to your patients while creating and maintaining a healthy practice for you.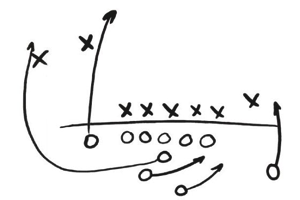 BOB TOPPING has over 40 years of experience in EYE CARE.  Beginning in 1977 tagging frames in the basement of a local optometrists office, he has managed  independent optometry practices for well over 20 years.  He also partnered with local providers in an open access refractive surgery center and was a principal owner in one of the first independent wholesale labs in the U.S. to embrace free form surfacing technology nearly 15 years ago.
At Eye Care Strategies, we are as passionate about our customers practices as they are and welcome the opportunity to show you how Eye Care Strategies can provide the winning plan and ongoing support your practice needs to thrive regardless of the size.
Use our Contact Us page and we will be happy to call you back and explain how the RIGHT Eye Care Strategies can work for you.